The Spectator World named ASTRID SEES ALL one of its 2022 Books of the Year. Many thanks to Philip Womack, who called it "a lovely, New York-based novel about a suburban girl trying to break into the 'golden world,' capturing the danger and glamour of city life."
I had the privilege of reviewing two wonderful middle grade novels in The New York Times Book Review (Sunday, June 19, 2022 edition). Click below to read them.
The New York Times Book Review
Young, Gifted and Searching for a Sense of Self: 'Golden Ticket' by Kate Egan and 'In the Key of Us' by Mariama J. Lockington
The Spectator
Thanks to Philip Womack of The Spectator for this lovely review of ASTRID SEES ALL: "...acutely elegant... elegiac but unsentimental... a seductive evocation of a lost world... a charming Bildungsroman... Standiford makes you want to be there: roaches, martinis and all."
One of my reasons for writing ASTRID was to try to capture the particular atmosphere of New York City in the 1980s, so this acknowledgement is special to me. And I'm thrilled to see my book in this stellar company!
Sign up for my newsletter!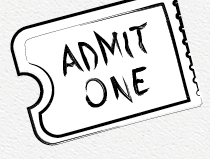 Book news and thoughts about writing, reading, and other interesting topics. Go to the Bio/Newsletter Page for more information or click here to subscribe.