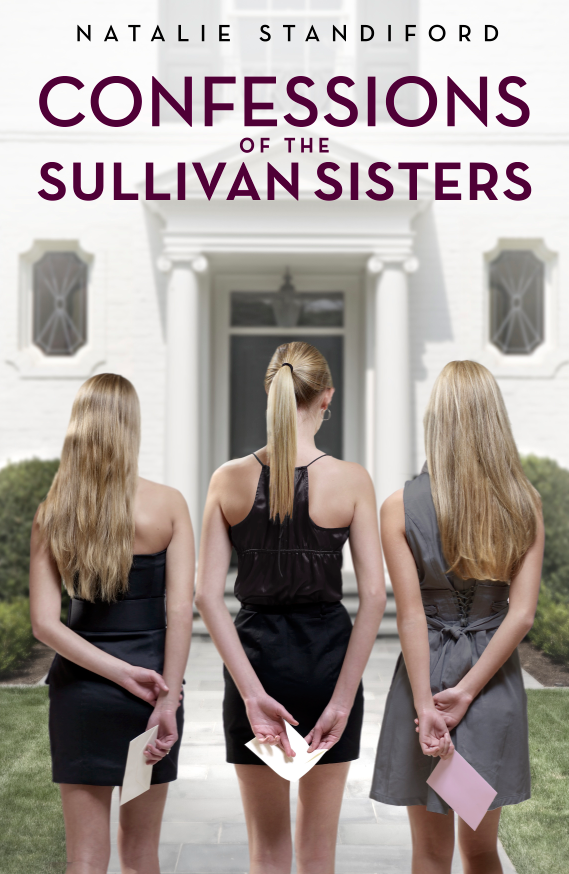 The Sullivan sisters have a big problem. On Christmas Day their rich and imperious grandmother gathers the family and announces that she will soon die . . .and has cut the entire family out of her will. Since she is the source of almost all their income, this means they will soon be penniless.

Someone in the family has offended her deeply. If that person comes forward with a confession of her (or his) crime, submitted in writing to her lawyer by New Year's Day, she will reinstate the family in her will. Or at least consider it.

And so the confessions begin....



*"Readers will eagerly flip pages to hear the sins of the Sullivan sisters and love the tale each one spins. This book has a long shelf life ahead of it, and can be easily offered to any teen as an excellent read."
--Starred Review, School Library Journal
*". . . a delightful tale . . . Standiford makes reading about Baltimore high society and the flawed, pampered, but likable Sullivans feel like a wickedly guilty pleasure. By the time Standiford reveals Almighty's real beef, readers will wish that more family members had confessions to make."
--Starred review, Publishers Weekly
"Three gobble-them-up first-person 'confessions' . . . Standiford absolutely nails the world of old-moneyed Baltimore, from where they shop (Cross Keys) to where they live (Roland Park) to which sports they play (field hockey and lacrosse). It's all very Mitfordian--enormous house, eccentrically detached parents, and even a designated gathering spot, a la the Hons' cupboard--and thoroughly entertaining."
--MARTHA V. PARRAVANO, The Horn Book Magazine
"With Baltimore as a colorful backdrop--older readers will appreciate references to spots like Martick's and the Peabody Library--Standiford skillfully weaves the confessions together to craft another quirky narrative populated by memorable characters. And the surprise ending got a chuckle out of me."
--John Lewis, Baltimore Magazine
"Standiford hits it out of the park with her highly entertaining tale of a unique Baltimore family and their shenanigans. By turns outrageous, funny, touching and sweet, this excellent novel will stay with readers long after they close the covers."
--RT Book Reviews, Top Pick
"...the plight of the Sullivan sisters creates real empathy as the girls explore the way their family and its history entitle and trap them. The fact that they've largely been cushioned from the consequences of any of their actions becomes a serious part of each girl's final reckoning: where, then, do they locate real meaning and genuine feeling in their lives? The exploration is subtle and effective but, perhaps most of all, entertaining, with the irresistible lure of finding vulnerability in the midst of massive privilege."
--Bulletin of the Center for Children's Books

"...a cleverly plotted romp... A step above most books about rich girls, their boys, and their toys in both style and substance."
--Ilene Cooper, Booklist
"Simultaneously over the top and grounded, the Sullivan sisters and their lifestyle of freedom, excess, and tradition might feel a little familiar to the rest of us, too. While still light fare, there is a kindness in the construction of the sisters that makes this a sweet and charming new novel."
--VOYA
"... we're completely in love with the Sullivan sisters and their entire quirky, eccentric and hilarious family."
--Justine Magazine
"... humor abounds in the inner workings of this interesting and unusual family."
--Kirkus Reviews