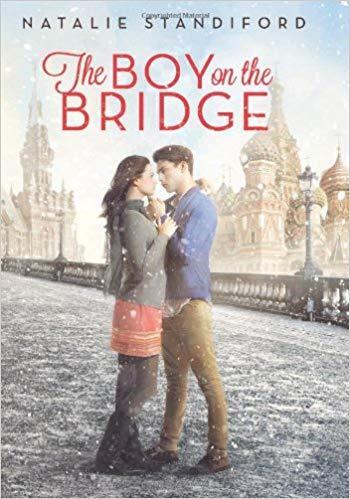 "The romance at the heart of "The Boy on the Bridge" serves as a nice study in the risks of cross-cultural love affairs.... Standiford gives a nuanced portrayal of why a romance between people from such different cultures might be appealing... enjoyably escapist."
*"... a love story tinged with intrigue.... Besides offering readers passion and suspense, Standiford raises thought-provoking questions about how far people should go for the sake of love and freedom."
"...uniquely suspenseful romance.... Standiford balances just the right elements to make this story work.... in a simple, often elegant style. An unlikely love story set in an unusual time and place."
"The love story that ensues is anything but typical, as it unfolds in front of the couple's friends and the watchful eyes of an authoritarian government. Still, the intrigue never overshadows the aching humanity at the heart of Standiford's novel."
--John Lewis, Baltimore Magazine
"This is a romance filled with foreboding... a delightful escapist read."
— Booklist
"...a great book for teens who enjoy tragic romances with a historical twist."
-School Library Journal
"Teen readers will be as swept up in the drama of this budding romance as Laura is, and will shiver at the ending while contemplating what Laura has lost and what she has gained."
- International Reading Association
"...the emotional issues that Standiford conveys are timeless.... And, of course, there's Laura's growing independence, both emotional and intellectual, which will appeal to readers and perhaps inspire some of them to seek out their own adventures, whether abroad or closer to home."
"...solidly written and deeply felt love story set in a time and place that will seem totally bizarre to those of you born in the 1990s... This bittersweet romance is the perfect way to end your summer."
If you're curious about why young adult novels have taken off so wildly, these books will show you why.